Hundreds of growers and industry officials gathered today for the annual Rice Field Day at the California Rice Experiment Station (RES) in Biggs.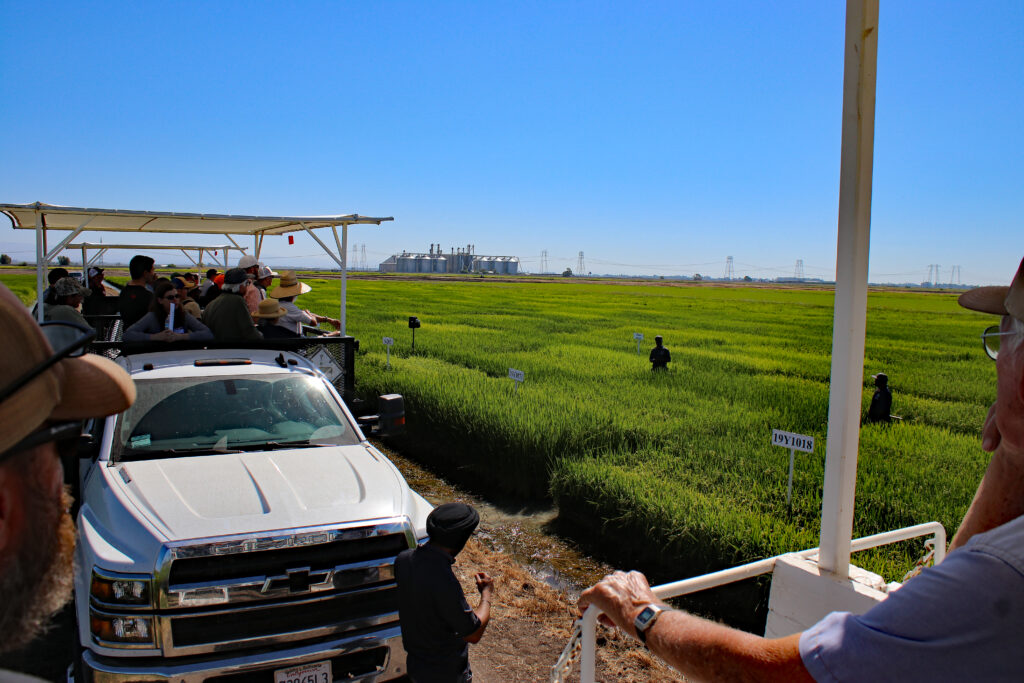 This year's 2022 California Rice Industry Award recipient is both a pioneer in agriculture and regulations, California Rice Commission Industry Affairs Manager Roberta Firoved.
October will mark 20 years Roberta has worked in her role with the CRC. Prior to that, she worked for Cal/EPA's Department of Pesticide Regulation for a decade. In her career, Roberta has worked to foster relationships that ultimately help streamline regulations and product registrations for rice growers and is the leading expert in her field.
We thank you for your dedication and congratulations Roberta!